Happy Friday everyone! I hope everyone has had a fantastic week, and I can't wait to get home and catch up on all of your blogs! We leave for Connecticut at around 3, and should be in around 6:10pm. I can't wait to share all the week's details with you guys! Until then, have a read about one of my newer blog friends, Breanna, who is also a nursing major- though she is a bit closer to graduation than me, hehe. Be jealous, I know I am!
~~~~~~~~~~~~~~~~~~~~~~~~~~~~~~~~~~~~~~~~~~~~~~~~~~~~~
This is my first guest post & I'm already loving it. I love meeting new bloggers online so I'm looking forward to finding some more new blogs to read.
First a little bit about me: I'm 23 and in nursing school. I have one semester left before I become an RN and couldn't be more excited! I'm from Rochester, MN and am not loving the 100 degree weather we've been having the last couple of weeks. I love country music and would move to Nashville in a heartbeat (more on that in a minute!). I haven't found my prince charming yet, but I still fiercely believe in love & can't wait until I do.
While Sam is enjoying a lovely vacation, I thought I would write about my own awesome vacation I took for Spring Break 2011 with a couple of my college roommates.
We went to Nashville, TN to visit a friend and thoroughly enjoyed every bit of it. My favorite was definitely the tour we took of the Grand Ole Opry - we got to stand on the infamous circle!
We also toured Ryman Auditorium, which is absolutely gorgeous! It also has the second best sound with only the Mormon Tabernacle surpassing it.
Being that this was my first trip without my family and the farthest I had ever been away from home, it's definitely a trip I will cherish forever. Who knows? Maybe you'll see me one day working at a hospital down in Nashville! (Although, I hope you don't because then you're probably at the hospital for a reason...)
If you've ever visited or lived in Nashville, come chat with me about it over on my blog! I'm also on
Twitter
and
Pinterest
as well! Hope to see y'all soon!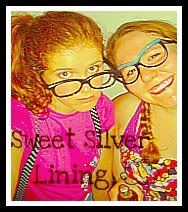 ~~~~~~~~~~~~~~~~~~~~~~~~~~~~~~~~~~~~~~~~~~~~~~~~~~~~~
Thanks again Breanna and everyone else who guest blogged for me while I'm away. I hope everyone checks out every single one of their blogs, because they are all fantastic writers, sure to enhance your reading list!